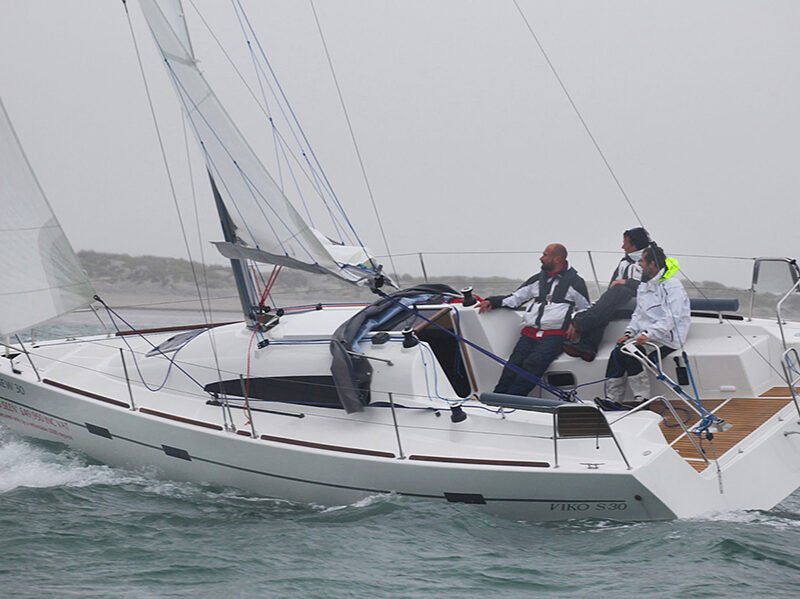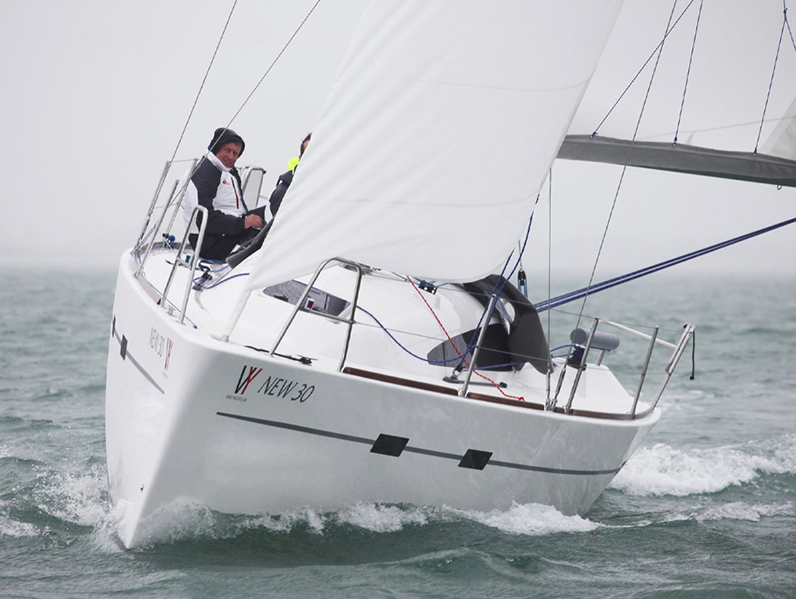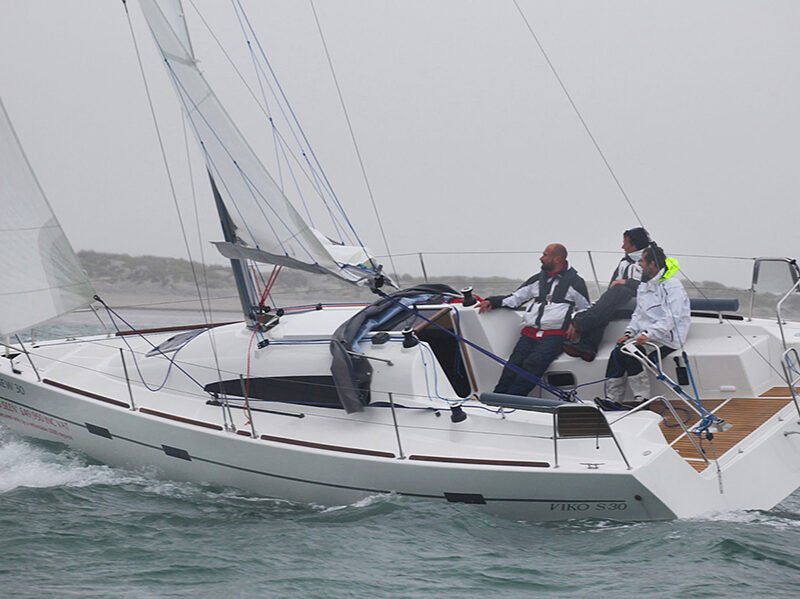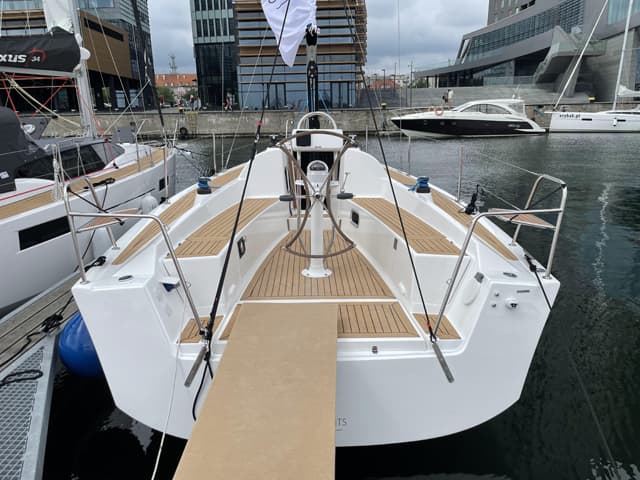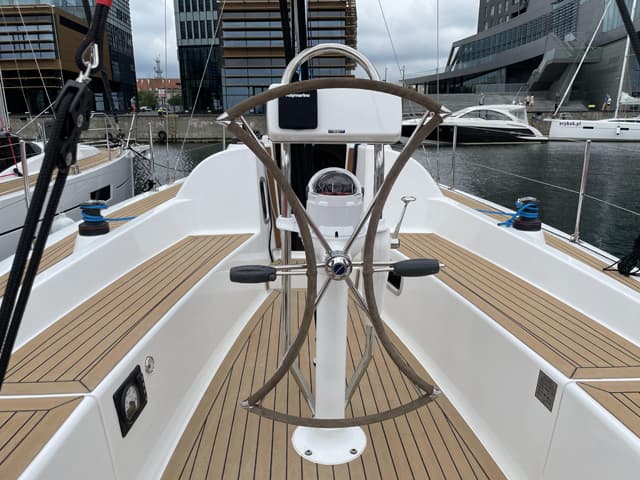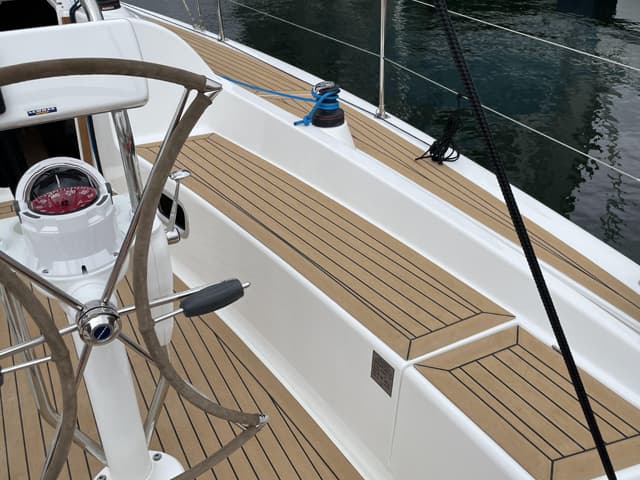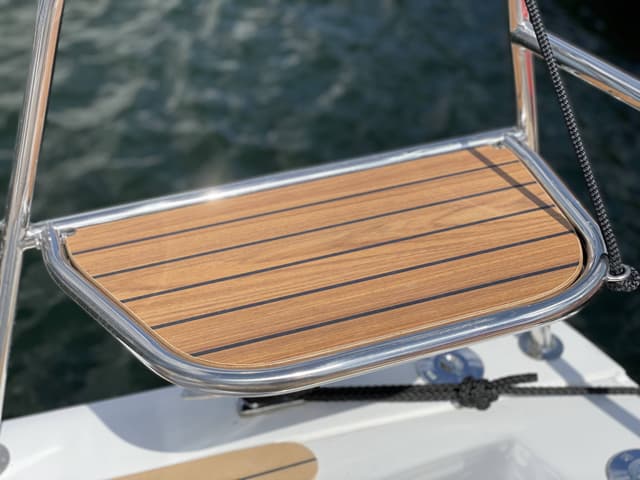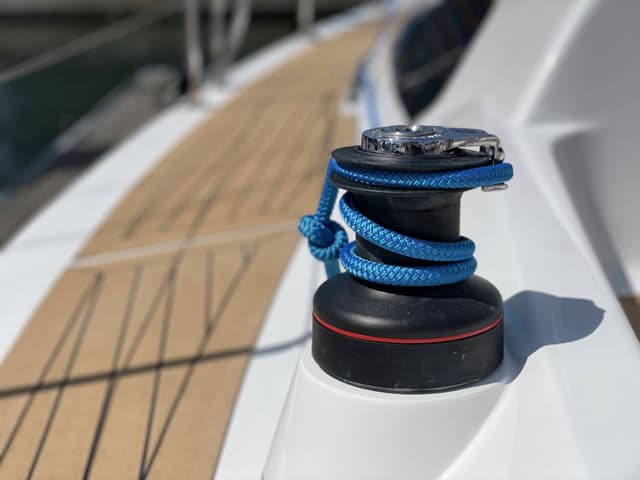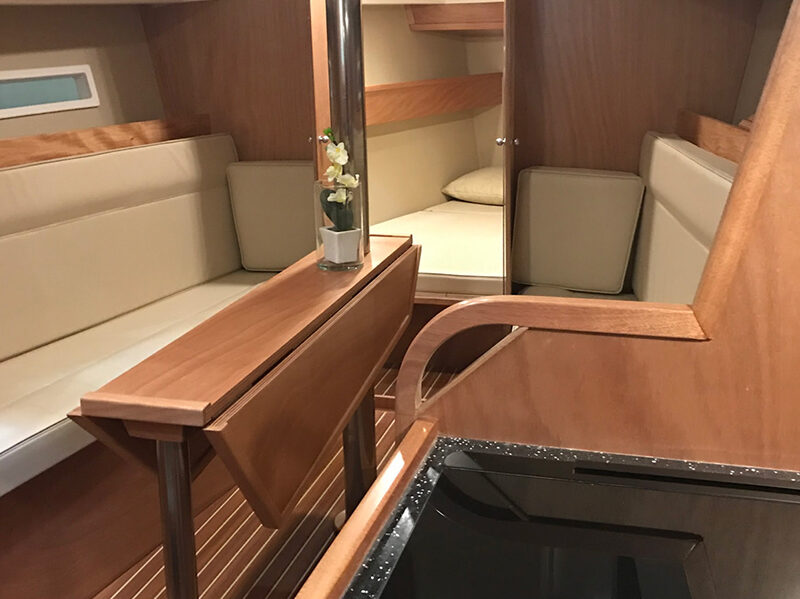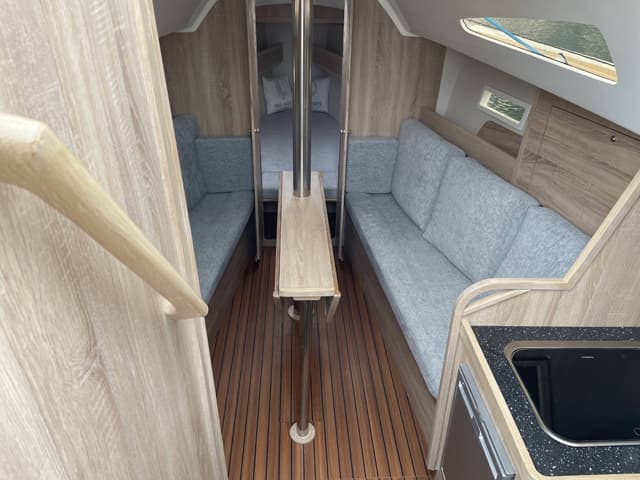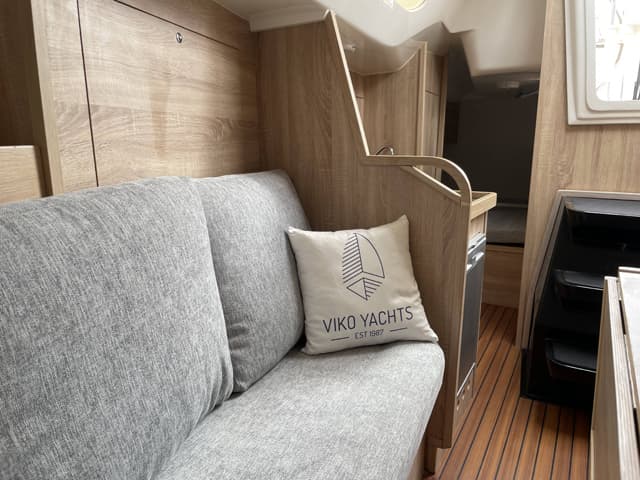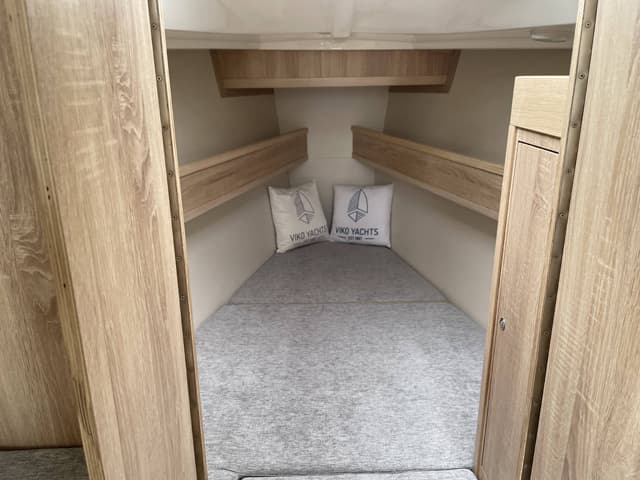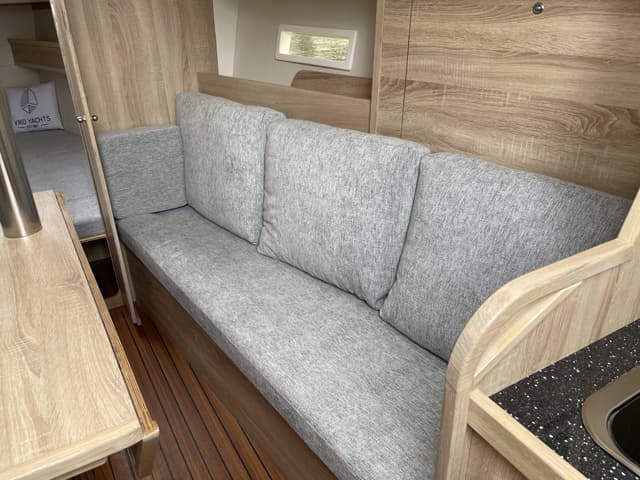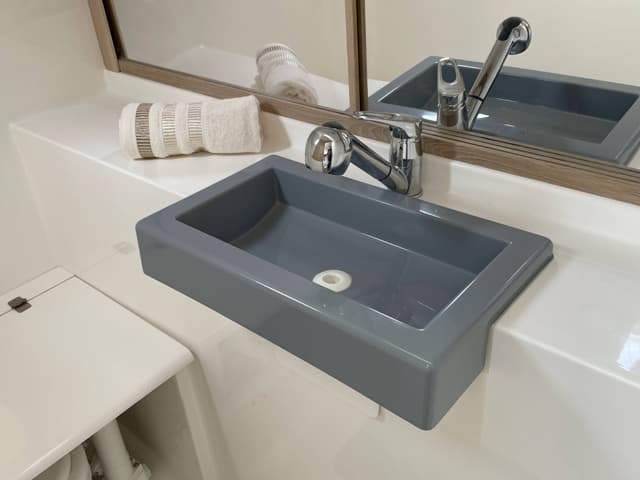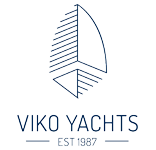 Viko S30
LOA: 9.27m
Draft: 1.65m/1.80m
Displacement: 2750kg/3400kg
Mainsail Area: 23m2 / 25m2
Genoa Area: 18m2 / 21.5m2
Gennaker Area: 69m2 / 75m2
Berths: 6
Price from £76,875 inc VAT!*
VIKO S30 – Affordable Family Cruiser
With a fine entry point and modest topsides the Viko S30 is certainly easy on the eye. Thanks to decent ballast ratios and an outstanding hull shape this family cruiser boasts impeccable sailing charactaristics too. But the superlatives don't end there.  The S30 sports a large, open cockpit and offers bags of room and plenty of storage down below.
Impeccable Design Heritage
The S30 has been around in the UK since 2015, and based on the critically acclaimed Comet 31s hull shape, there is nothing experimental about the design of this beautiful little yacht. Yet, it's plumb bow and transom lines could have come off the drawing board yesterday. Whilst undoubtedly a designing a performance orientated cruiser, Sergio Lupoli has achieved a fine space balance for practical family cruising too.
Sailing Comfort
Up on deck, the wide open cockpit offers room for a large crew, whether sailing or relaxing. Lines are easily accesible and bracing positions are good. When tiller steered, the helm is well positioned in the centre of the cockpit and there is an option of wheel steering with the inclusion of a clever wheel which folds to enable easy access when not underway.  Optional back supports, cockpit cushions and pushpit seats offer even greater crew comfort. Several keel, ballast and rig options are available to suit your cruising location and style.
Spacious Interior
Down below the S30 is well lit from the large windows and offers plenty of room, especially in the cavernous aft cabin which could house a whole family on its gaint 8′ berth! In the bow, a v-berth can sleep two in privacy and two more berths are located in the cabin. The cabin is roomy enough to seat six adults with a separate heads compartment to port and a galley to starboard. Again, Viko has thought of all the necessary comfort options including, heating, hot water, a fridge and high spec audio.
Customise Your Yacht
Viko excel at providing customers the ability to tailor their yachts to their individual requirements. Whether choosing interior wood, fabric or GRP colours for the galley, the choice can be as in unique as you are. When it comes to propulsion, Viko offer a choice of engine manufacturers, Yanmar and Volvo Penta, and different levels of power output. Viko even offer an outboard engine option and a bow thruster!
If you would like to see the full price list, discuss options or test sail the Viko S30 then get in touch with us at The Small Yacht Company. We look forward to speaking to you soon.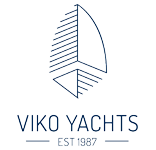 Viko S30
LOA: 9.27m
Draft: 1.65m/1.80m
Displacement: 2750kg/3400kg
Mainsail Area: 23m2 / 25m2
Genoa Area: 18m2 / 21.5m2
Gennaker Area: 69m2 / 75m2
Berths: 6
Price from £76,875 inc VAT!*