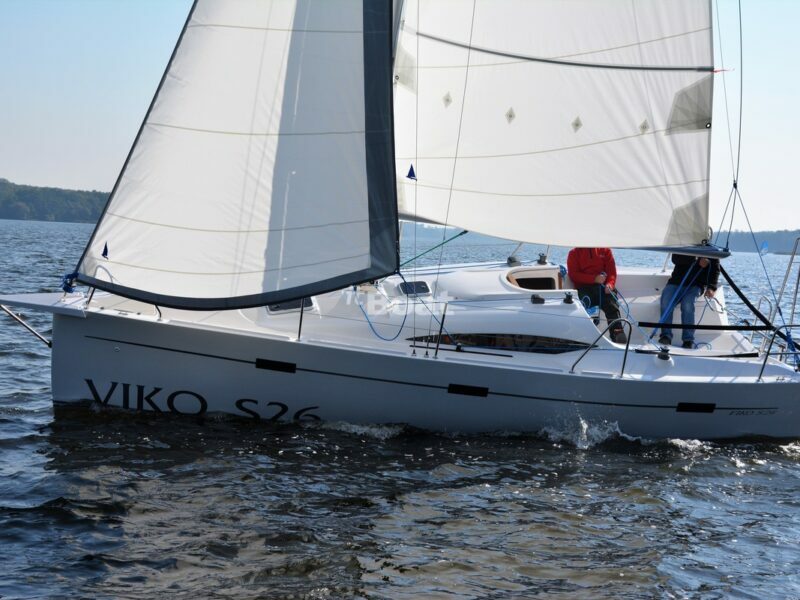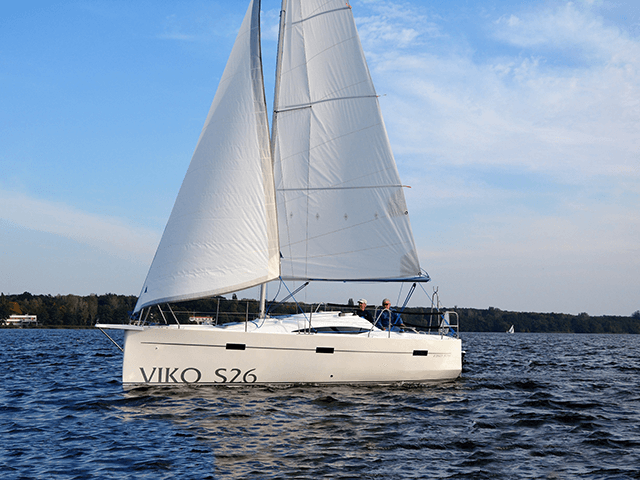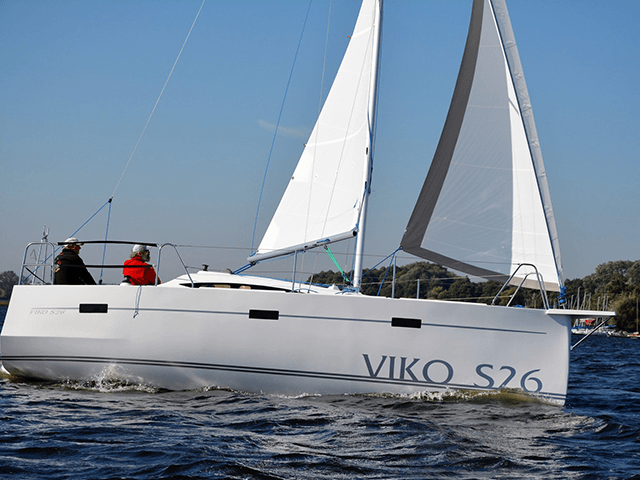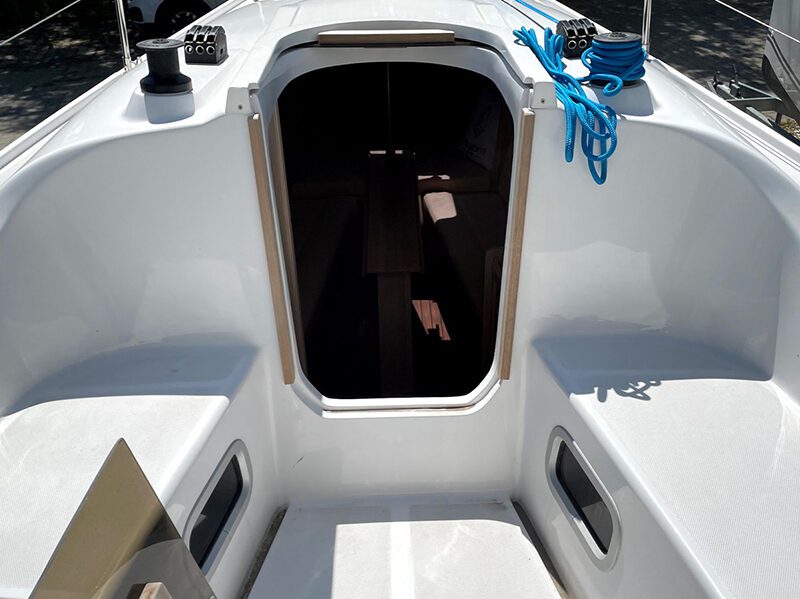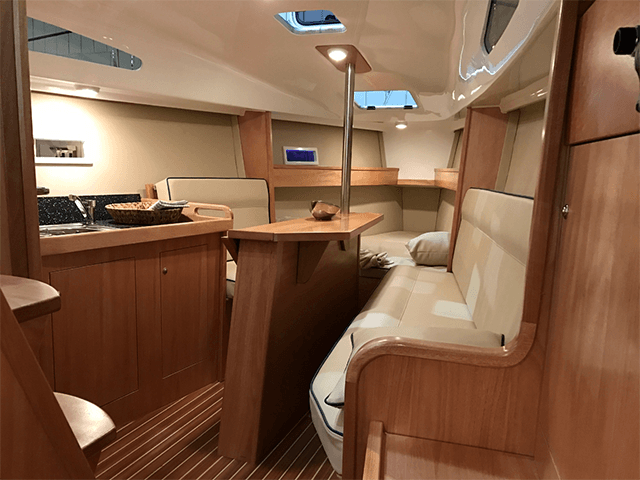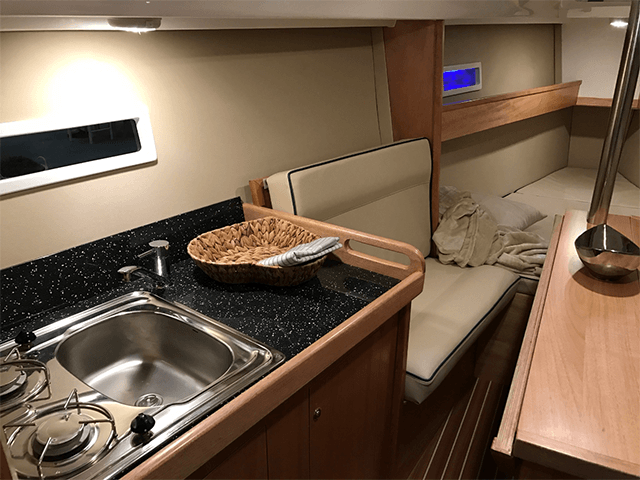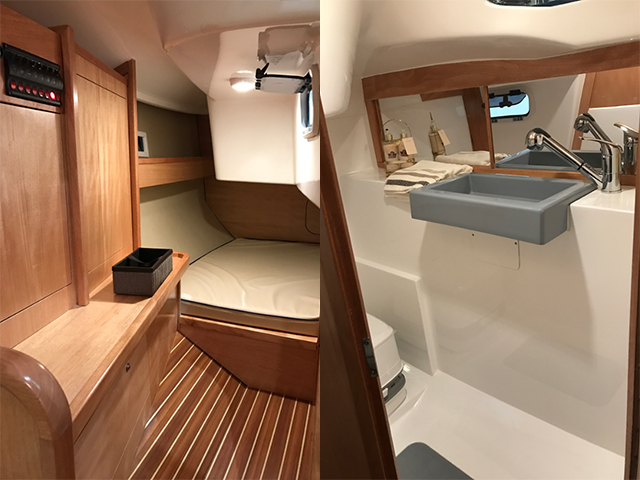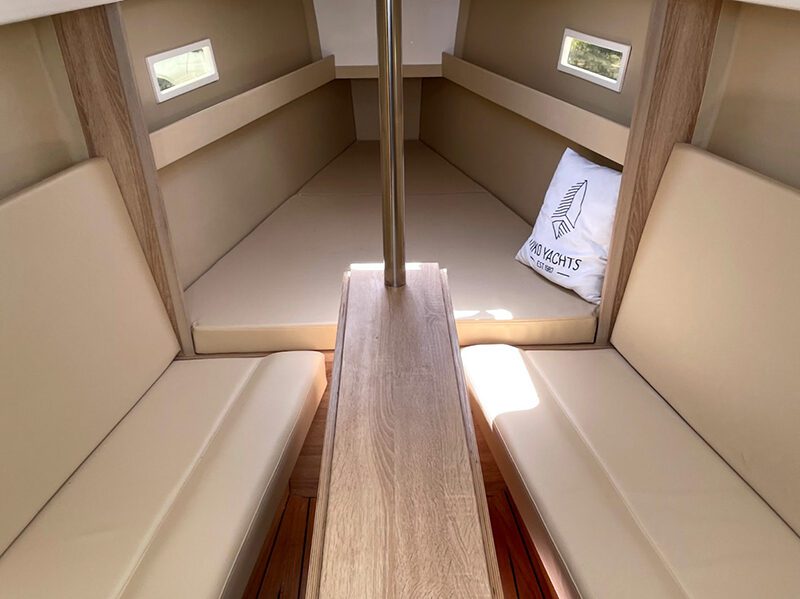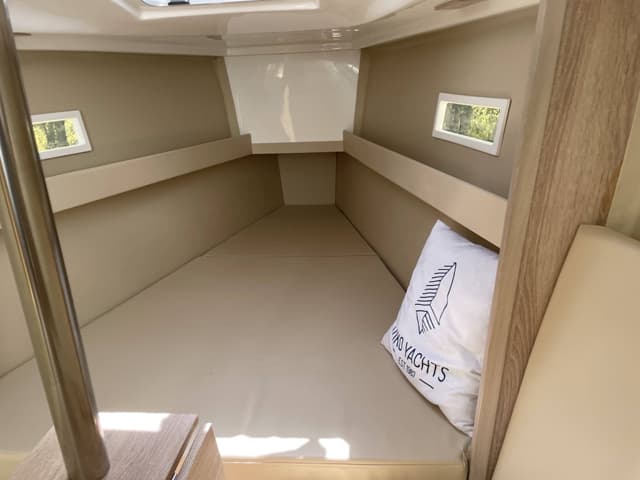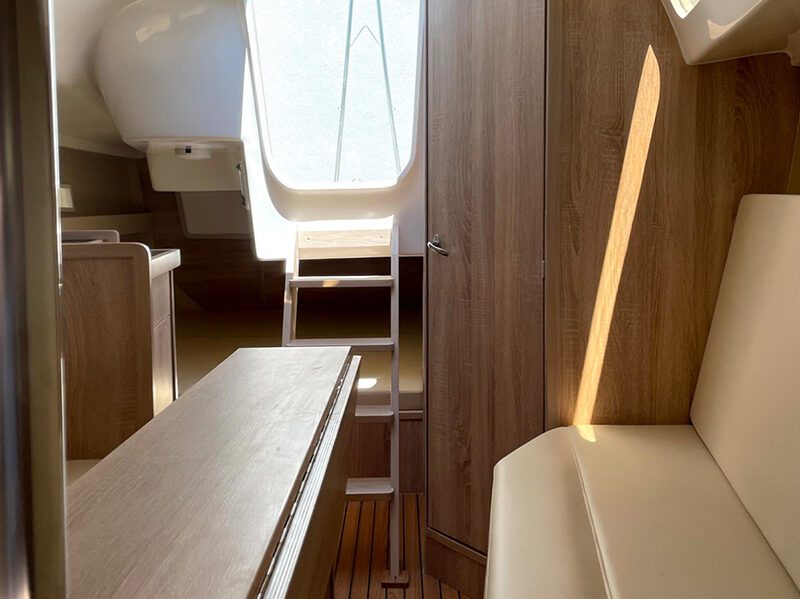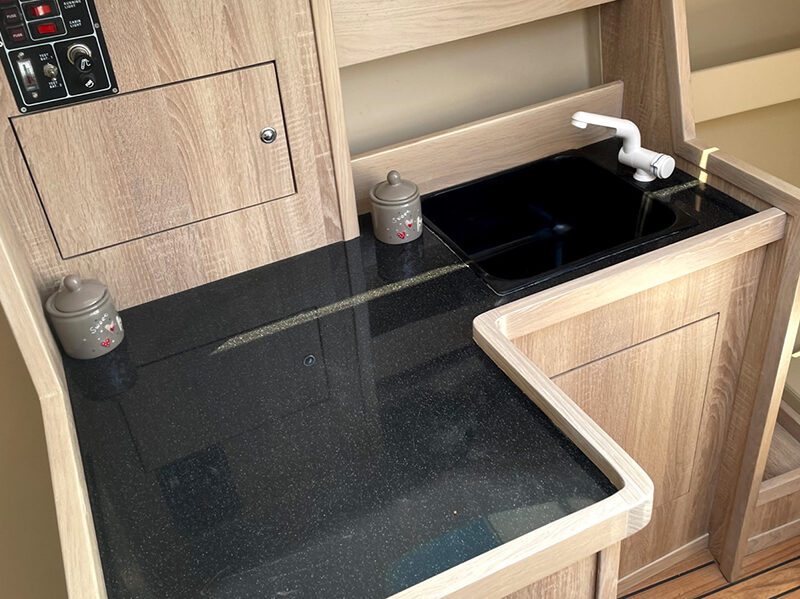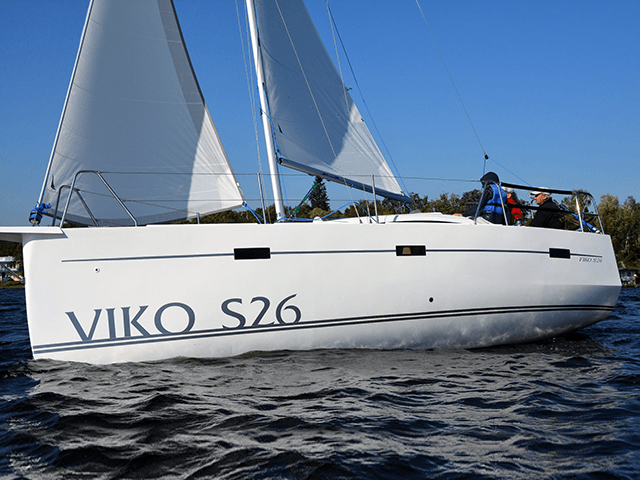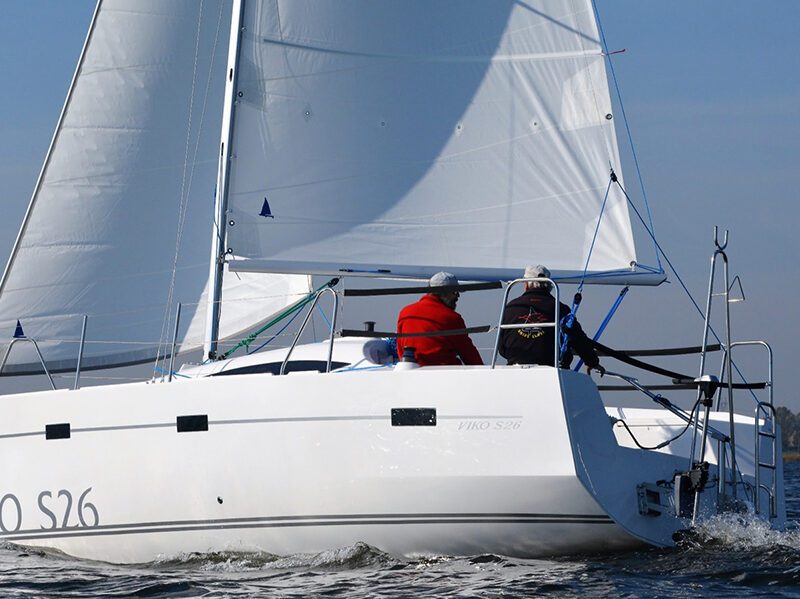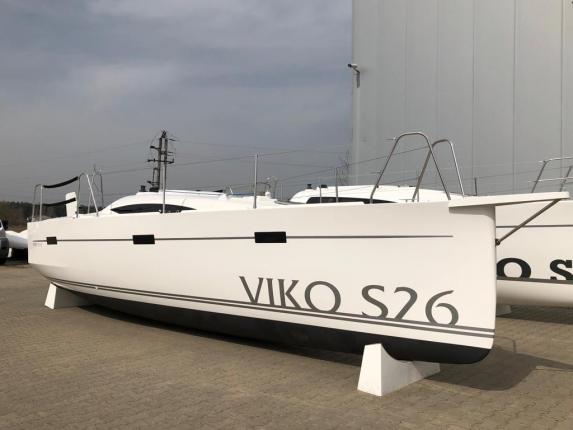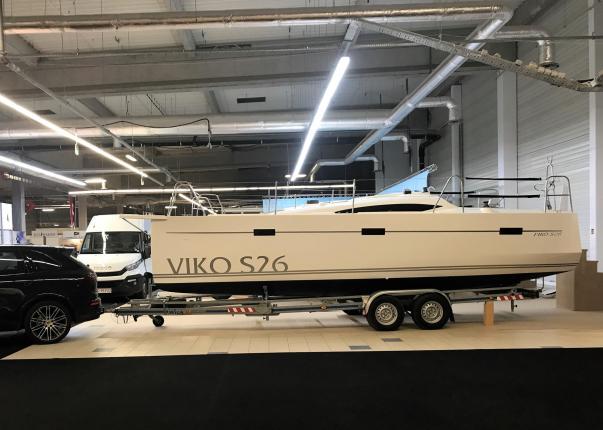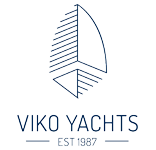 Viko S26
LOA: 8.5m
Hull Length: 7.8m
Draft: 0.35m/1.45m 0.5m/1.65m
Displacement: 1.65t/1.8t
Gennaker Area: 34m2/28m2
Berths: 4-6
Price from £48,300 inc VAT
The S26 – Small on the outside, large on the inside!
The Small Yacht Company is pleased to bring you the Viko S26, a rare combination of lively sailing performance and class leading accomodation in an affordable compact package.
The S26 is a boat which can be ordered to suit your specific sailing requirements, whether that be a light displacement, shallow draught and easy rigged trailable model or a stiffer deep bulb keel version for coastal sailing or racing. Depending on the type of keel chosen the minimum draught starts at a beach friendly 35cm which makes it simple to float off a trailer and thanks to clever integrated mast lifting options the rig goes up in a jiffy. Starting at only 1650kg the S26 is half a tonne lighter than the lift keel Beneteau 25.7 and over a tonne lighter than the lift keel Jeanneau 2500!  Even the deep bulb keel Viko S26 variant only tips the scales at 1800kg.  You would think that such trailer friendly characteristics would come at the expense of internal space and fittings. On the contrary, the S26 boasts class leading 1.8m headroom in the cabin, a sumptuous interior and a vast range of options to customise this cruiser to the owner's requirements.
Tailor the Viko S26 to your sailing style
UK bound boats will come complete with a fixed mast support bar on the transom for trailering, a furling genoa with UV protection, a fully battened main sail and a lazyjack stack pack system. You can then opt to make these versatile cruisers suit your own personal sailing requirements with a range of further sailing configurations. So, if you want a dinghy-like boat you might opt for a tiller steered, super-light S26 with an easy-launch swing keel and transom mounted outboard.  If you prefer that big-yacht feel you might opt for the deep (lifting or fixed) bulb keel, steering wheel pedestal and in-board electric or diesel engine. Various rig options are available too, including 2 sail plans and a separate bow platform with gennaker.
Supreme comfort options above and below deck
Viko can deliver absolute cockpit comfort in spades, including a sprayhood and cockpit enclosure, seat cushions and back rests as well as  flexi teak on the deck and seats. Luxury and comfort continues in the cavernous space below consisting of a large main cabin, separate heads compartment and rear cabin with giant double berth.  Customers can add to this by choosing different galley layouts, a fridge, marine heads, hot water and even heating!
The affordable small yacht
So, there is bound to be a Viko S26 which fits your sailing dreams. With prices starting at £48,300 inc VAT  those dreams are surprisingly affordable.  We look forward to helping you make them a reality.
| | |
| --- | --- |
| LOA |   8,50 m |
| Hull length |   7,80 m |
| Beam |   2,80 m |
| Total mass |   From 1650/1800 kg |
| Max draught |   1,45/1,65 m |
| Min draught |   0,35/0,50 m |
| Mast length |   9,90 m |
| SAIL PLAN |   Fractional |
| Sail area |   29/35 m2 |
| Gennaker |   34-38 m2 |
| Cabin headroom |   Max 180 / 185 cm |
| Berth |   4-6 |
| Crew |   4/6 |
| Design category CE |   C / B |
| Design |   Andre Koschel |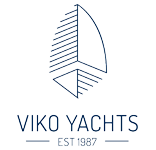 Viko S26
LOA: 8.5m
Hull Length: 7.8m
Draft: 0.35m/1.45m 0.5m/1.65m
Displacement: 1.65t/1.8t
Gennaker Area: 34m2/28m2
Berths: 4-6
Price from £48,300 inc VAT