About The Small Yacht Company
The Small Yacht Company is owned and run by Hein and Hilary Kuiper. We have been sailing together for 30 years. Starting in dinghies and yachts on inland waters in The Netherlands, we settled down in Hampshire (UK), taking advantage of one of the world's prime sailing locations, The Solent. We have sailed for many years in cruising yachts between 31-36 feet in length but it always struck us how horrendously expensive it was to sail on the English South Coast. So, once our teenage kids had fled the nest, we decided to do something about it. We downsized. We started trailer sailing in smaller yachts, typically under 26 feet long. We became real converts! It was far more economical, and we could take our yachts to idyllic locations by road in a fraction of the time of a sea passage.
We wanted to share our passion so we set up a trailer sailing business, Boats on Wheels. Over the years Boats on Wheels helped dozens of yachting enthusiasts get started in trailer sailing and we continue to do this today.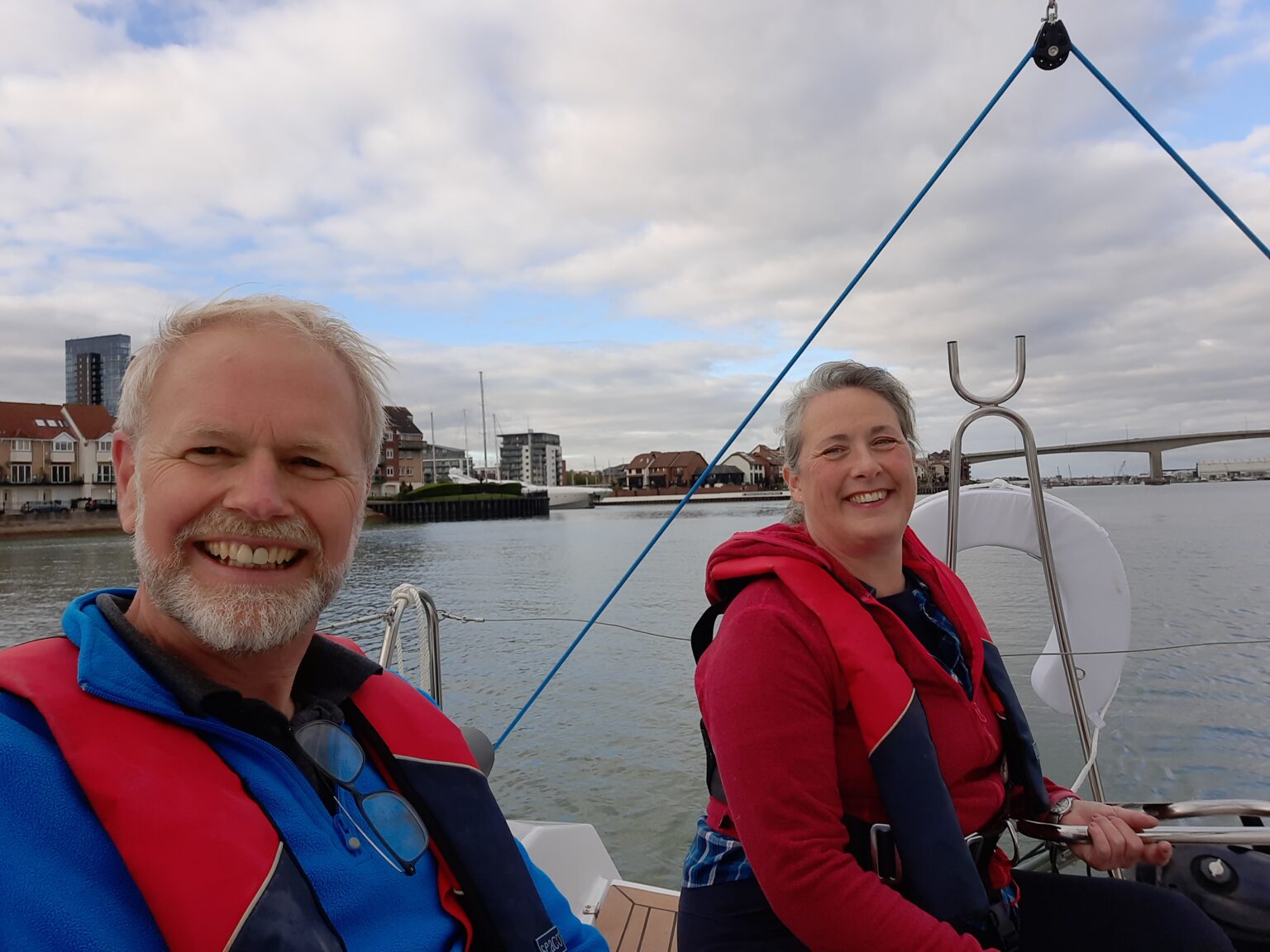 Not all our customers wanted to trailer-sail though. Many customers simply wanted a small yacht. We've talked to mainstream yacht manufacturers about their next designs and, to our dismay, almost all the big European yacht builders are ditching their smaller models and building bigger and bigger. Beneteau, to their credit, are still building a few models under 30 feet, albeit very much at the racing end of the spectrum. None of the other big names seem to want to play ball anymore. Hanse, Dehler, Bavaria, Jeanneau, Dufour, X-Yachts…. None of them offer any models of 30 feet or smaller. There are niche manufacturers of small yachts, often less well known, but without a reputation to go on. So, what is build quality like? What after sales service do they provide? What might the residual value of their yachts be like in the longer term? We had to address a bewildering set of questions.
To provide some solutions for sailing enthusiasts seeking a small yacht in such a confusing market, we set up a new business, The Small Yacht Company. Building on our experience in the trailer sailing community, our new business offer sailors an exciting range of sailing yachts 30 feet or under, from manufacturers in the UK and further afield. We've tested their boats, checked their build quality and observed their service standards. We've established which models and options to go for and which to avoid. So, welcome to our new business, The Small Yacht Company. We look forward to helping you find your small yacht.
Why Small Yachts Make Sense
There are many reasons for choosing a small sailing yacht over a bigger model. Of course, the cost of buying a big yacht can be astronomical but many people forget how expensive yachts can be to maintain too. Larger berths are becoming increasingly scarse and berthing costs are sky high. Then there is the upkeep to consider, especially when virtually all yard charges are billed by the foot! The economics of choosing something smaller are obvious.
We found though that the cost of buying and maintaining were not always the driving factor. Manageability often came into it too. It's obviously easier to sail a smaller yacht, especially short- or singlehanded. All the control lines are typically easier to get to, sheets and halyards often don't require winching and smaller boats are much more manoeuvrable in confined spaces.
Mooring availability is worth thinking about too. Whether berthing for a night or booking a berth at your local marina for a whole season, smaller yachts are almost always easier to accommodate. So small yachters just need to avoid looking too smug whilst the 40 footers are being turned away from that idyllic destination harbour!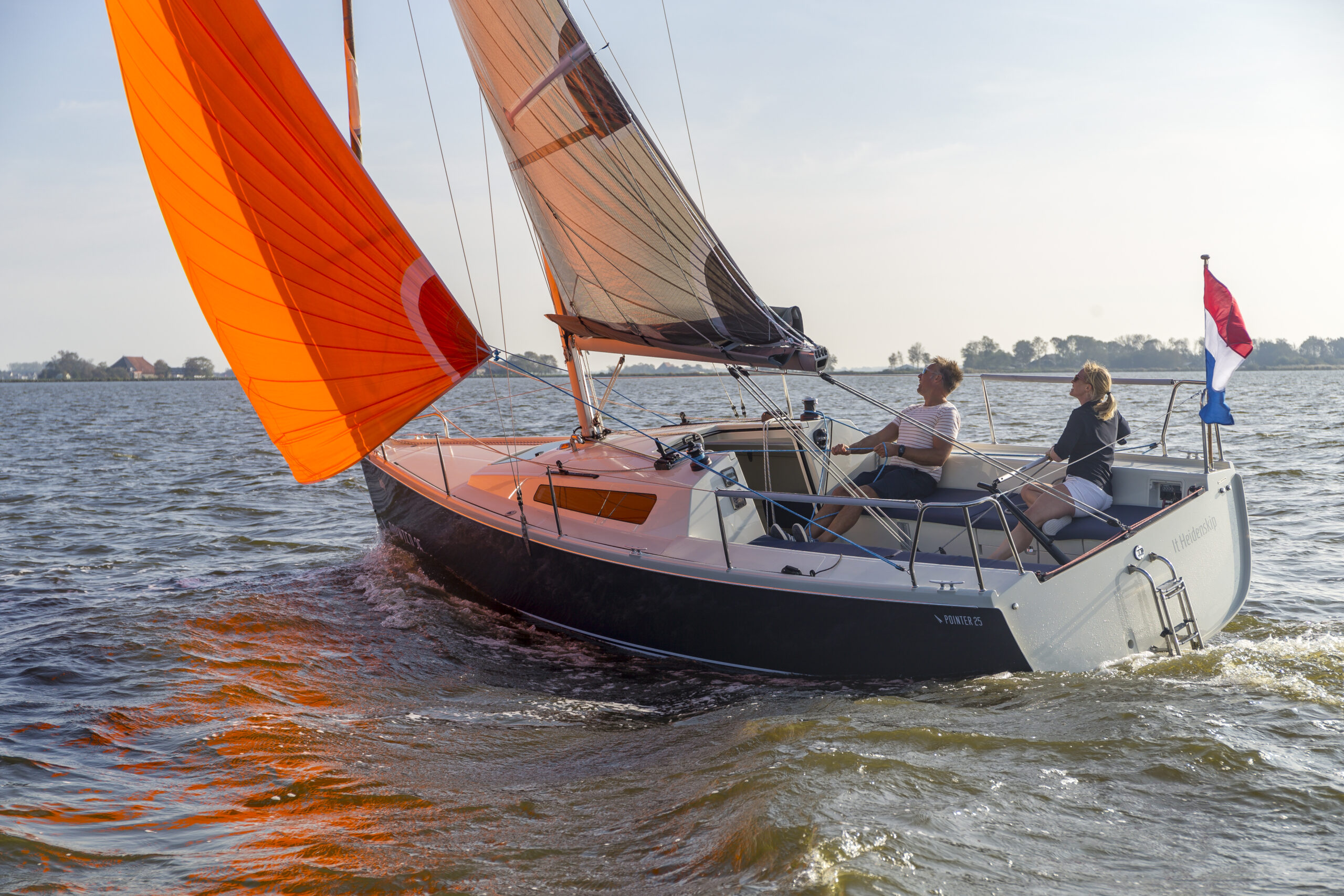 We come across many sailors who, like us, 'downsized' because the kids no longer sailed with them. So, if only enough room is required for a sailing couple, why have acres of wasted space? We have also dealt with many customers at a completely different lifestage, young families who don't yet needs lots of room. A small yacht is often the answer, even if just a stepping stone to something bigger in the future.